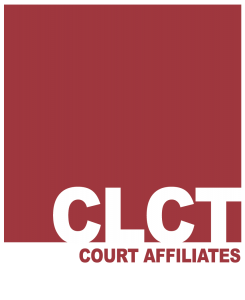 Upcoming Events
Online Dispute Resolution: Present and Future
Thursday, November 14, 2019
4:00 PM – 5:00 PM EST
Register: mmpoma@wm.edu / 757-221-2228
Register by November 11
Overview of Workshop 
Alternative dispute resolution – mediation, arbitration, and more – has become ever more important in our legal system and is a significant cause of the declining number of trials. ADR is now expanding into Online Dispute Resolution (ODR). ODR includes traditional procedures moved to the Internet- and Artificial Intelligence-based dispute resolution systems that claim to resolve the disputes of claimants without a human intermediary or decision-maker.
Join us for a discussion of the present and future of ODR, featuring:
Justice Constandinos "Deno" Himonas of the Utah Supreme Court will address Utah's experimental small claims procedure.
Professor Nicolas Vermeys of the University of Montreal and William & Mary Law School will address AI-based online systems, discussing Canada's leading prototype.
This workshop is moderated by Fred Lederer, Chancellor Professor of Law and Director of CLCT, William & Mary Law School. Learn more about Fred.
Guest Speakers
Nicolas W. Vermeys is currently a Visiting Associate Professor of Law at William & Mary Law School. He is Associate Dean of Programs at the University of Montreal's Faculty of Law, and a Researcher at the Center for Public Research (CRDP), and the Associate Director of the Cyberjustice Laboratory. Mr. Vermeys received his Ph.D. and LL.M. from the University of Montreal and is a member of the Quebec Bar.
Mr. Vermeys is a certified information system security professional (CISSP) as recognized by (ISC)2, and is the author of numerous publications relating to the impact of technology on the law in both French and English. He also sits as a member of the boards of SOQUIJ, and Éducaloi, and serves as a member of the Scientific Panel of different law journals, including Lex Electronica for which he served as editor-in-chief from 2001 to 2003. Mr. Vermeys' research focuses on legal issues pertaining to information security, developments in the field of cyberjustice, artificial intelligence, and other questions relating to the impacts of technological innovations on the law. He is often invited to speak on these topics by the media, and regularly lectures for judges, lawyers, professional orders, and government organizations in Canada and abroad.
Justice Constandinos "Deno" Himonas was appointed to the Utah Supreme Court in February 2015 by Governor Gary Herbert. Prior to his appointment, he served as a trial court judge in the Third District Court for the State of Utah for over 10 years. He also served as the Associate Presiding Judge for the Third District Court from 2012 to his appointment. Justice Himonas graduated Magna Cum Laude and Phi Beta Kappa from the University of Utah in 1986 and received his Juris Doctorate from the University of Chicago in 1989. Upon graduating from law school, Justice Himonas returned to Utah and spent 15 years working as a litigator for the law firm of Jones, Waldo, Holbrook & McDonough, where he focused on complex civil litigation. Justice Himonas has served as the chairperson of the Litigation Section of the Utah State Bar, co-chairperson of the Third District Court's Pro Bono Committee, and member of the Judicial Conduct Commission. Justice Himonas also has taught as an adjunct professor at the University of Utah S.J. Quinney College of Law. He is a member of the American Bar Foundation.
Registration and Contact Information
Register for this workshop by e-mailing Mary Beth Poma at mmpoma@wm.edu or by calling her at 757-221-2228. Please register by Monday, November 11, 2019.
Supplemental Readings
We've compiled a list of supplemental readings to accompany the workshop.
Disclosure: 
By registering for this workshop, you consent to the recording of audio and video from this workshop and to publication of that recording on the Center for Legal & Court Technology's password-protected Court Affiliates website.